Be one of the world's best wire products manufacturers known for outstanding products, quality and customer satisfaction.

Be a leader in our industry in the search for and use of new technologies.

Be an adaptive, responsive organization known for integrity, individual respect, empowerment and open communication.
---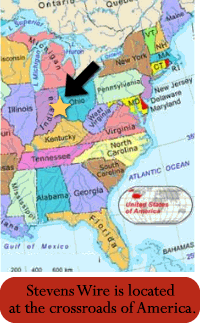 About Us
Design & Protoype
Production
Product Lines
Contact Us
Home
We can custom design a basket for your handling needs.

Click on the photo for an enlarged view.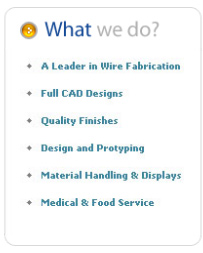 Contact Us :

351 NW F Street
Richmond, IN 47374-2229 USA
Phone: (765) 966-5534
Fax: (765) 962-3586

Email: office@stevenswire.com
---